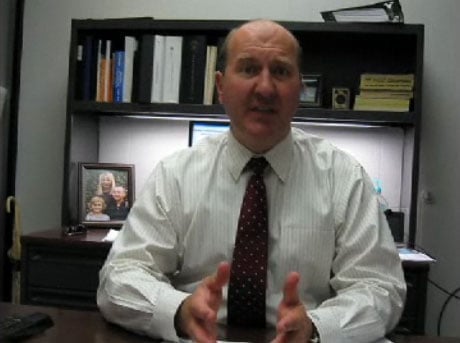 Sergeant Gary Knight (above)of the Oklahoma City Police Department took to the internet to discuss sending undercover cops into areas of suspected homosexual activity in order to arrest men, and then post their mugshots in a gallery for all to see.
The Oklahoman reports: "Ten years later, police admit they can't physically stop the men from going to Hobie Point any more than they can stop prostitutes from frequenting areas along S Robinson."
Said Sgt. Jennifer Wardlow: "I can't say whether five years from now whether it will be the same. We are proactive in our approach in trying to eliminate this. We want them to be able to go there and take their family and not have to worry about this kind of activity. And we are pleased to be able to take these individuals off the streets."
As in most of these types of busts, the men arrested likely don't identify themselves as gay.
Watch Knight, AFTER THE JUMP...