Shirley Tan, who had received a temporary reprieve and was scheduled to be deported and separated from her partner of 23 years, Jay Mercado, and their two children on April 22, was saved at the last minute by a private bill introduced by Senator Dianne Feinstein, according to a message sent out by the family's rep. Melanie Nathan: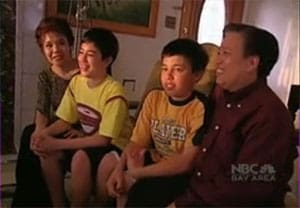 "A private bill was introduced on the floor today on behalf of Shirley Tan. She will not have to leave the USA until this session of congress ends, and unless UAFA - Uniting American Families Act passes through Congress. A great big thanks from the Tan-Mercado family to Rep. Speier and her amazing staff as well as Sen. Feinstein and her staff, all of whom showed extraordinary care and diligence through the process. A special mention to the organizations that lent their support. Marriage Equality, Immigration Equality, Out4Immigration, Love Exiles and all the Media that remained so patient and supportive. Sen Boxer is sponsoring UAFA and we now hope that Sen. Feinstein will do the same as many many others are in as bad a predicament as  Shirley Tan has been. When I spoke to Jay today she was crying with joy and said the whole family including the boys were absolutely overwhelmed with emotion. The news was conveyed to her directly by Senator Feinstein's office. It has been a long and arduous process and so a very special thank you goes to Attorney Phyllis Beech, San Francisco and Fresno."
More details on the legislation, which was proposed earlier this month, AFTER THE JUMP...