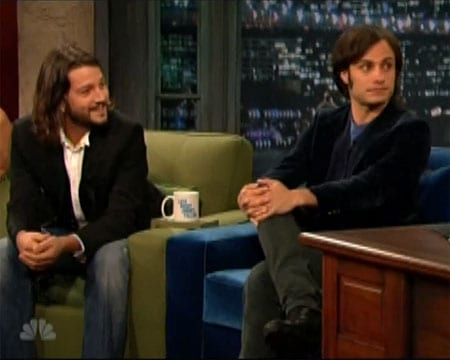 On last night's Late Night with Jimmy Fallon, Gael Garcia Bernal appeared with BFF and sometime co-star Diego Luna, and Bernal demanded to know whether he or Sean Penn is the better kisser. A refreshingly comfortable exchange when compared with some of Franco's.
Said Luna: "I have to say Gael is a better kisser. And he doesn't smoke, which is good. At 8 am in the morning. He's good. Yes."
Watch it, AFTER THE JUMP...