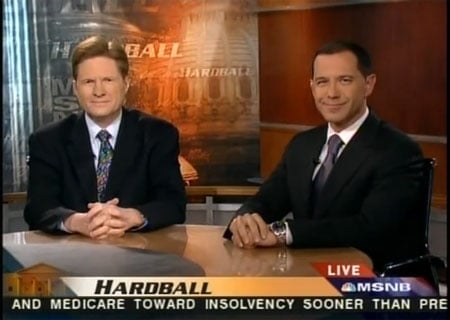 Yesterday on Hardball, the Family Research Council's Peter Sprigg and Human Rights Campaign President Joe Solmonese debated the Miss USA pageant and same-sex marriage.
You may remember Sprigg's 2008 interview I posted here about the Uniting American Families Act. Said Sprigg: "I would much prefer to export homosexuals from the United States than to import them into the United States because we believe homosexuality is destructive to society."
Sprigg has also used his false remarks about children and gays before as well.
Watch it, AFTER THE JUMP...