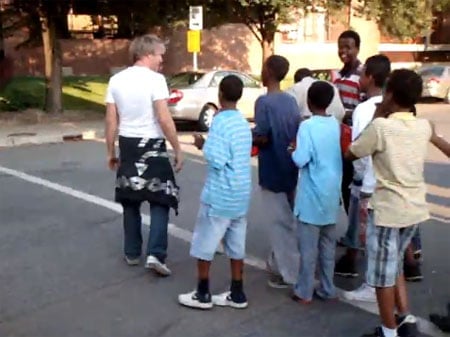 Some disturbing anti-gay harassment in the Twin Cities:
The YouTube poster writes: "My friend and I were leaving the Gay Pride Festival in Minneapolis, MN (6/27/09) and came across a group of Somalian kids who asked my friend if he was gay. When he answered 'yes', they proceeded to harass him and me with verbal threats and even throwing rocks at my friend at one point. Sad.. "
Watch it, AFTER THE JUMP...
(via joe.my.god)