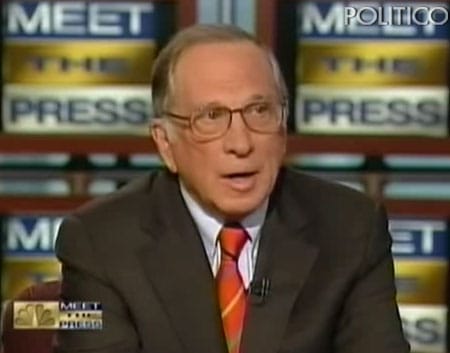 Said former Senator Sam Nunn, who spearheaded opposition to lifting the ban on gays in the military in 1993 which led to the implementation of DADT, repeated what he said back in June about reconsidering it, on Sunday's Meet the Press:
"We have gays serving honorably in the military today. The policy we have now, "Don't Ask, Don't Tell", is the least worst policy we could have had 15 years ago, but it's probably time to take another look."
Probably?
Watch it, AFTER THE JUMP...