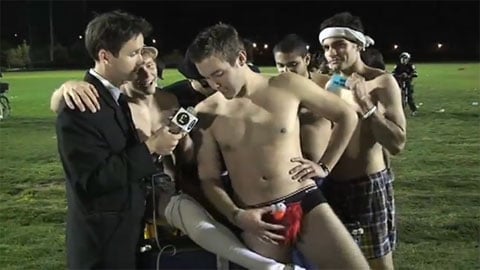 Mike Rose of the L.A. Times interviews UCLA co-eds at the tri-annual Undie Run (where students blow off steam from finals by running through the streets in their underwear) about who they are wearing.
Slurs this gent: "This, right, here, it's Elmo baby. You know, I think this is a happy place and Elmo's a happy guy. You know, I haven't [asked anybody to tickle my Elmo] yet. Do you want to tickle my Elmo?"
Watch it, AFTER THE JUMP...