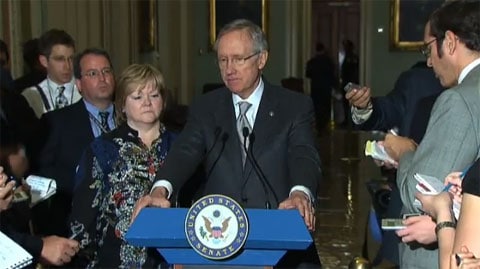 Speaking at a press briefing this afternoon in support of the hate crimes bill expected to get a vote in the Senate this week, Majority Leader Harry Reid said that he would not only support a rumored bill from Senator Kirsten Gillibrand placing a moratorium on gay military discharges, he would like to make it permanent.
Said Reid: "We're having trouble getting people into the military. And I think that we shouldn't turn down anybody that's willing to fight for our country, certainly based on sexual orientation.
Judy Shepard also appeared at the press conference. Both their remarks, AFTER THE JUMP...