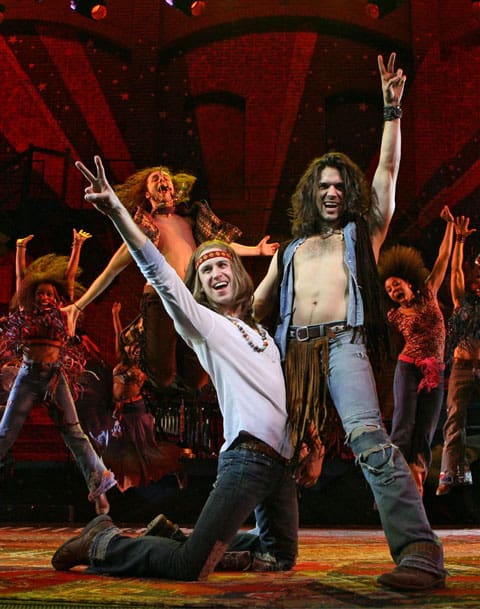 While many Broadway shows have shuttered due to the economy, HAIR is a success story: "Public Theater artistic director Oskar Eustis says the Tony-winning revival of the 'Age of Aquarius' musical has recouped its $5.76 million productions costs in four months. The show opened March 31 to favorable reviews, and has been doing strong business at the Al Hirschfeld Theatre."
It can't hurt that the show's cast and crew has been proactive in its support of gay causes, rallying for marriage equality in Times Square and announcing they'll be going dark in October for the National March on Washington.
The cast's performance on Letterman in April, AFTER THE JUMP...