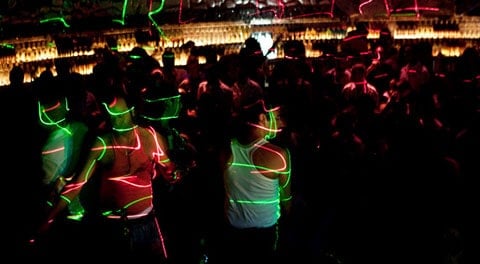 For those of you who have been to both, is Beirut "the Provincetown of the Middle East" as the NYT proclaims?
"While homosexual activity (technically, sexual relations that officials deem "unnatural") is illegal in Lebanon, as in most of the Arab world, Beirut's vitality as a Mediterranean capital of night life has fueled a flourishing gay scene — albeit one where men can be nervous about public displays of affection and where security guards at clubs can intercede if the good times turn too frisky on the dance floor. But even more than the partying, Beirut represents a different Middle East for some gay and lesbian Arabs: the only place in the region where they can openly enjoy a social life denied them at home."
In February, a series of gay rights rallies, the first-ever in Lebanon, began in Beirut. Watch footage from them, AFTER THE JUMP...