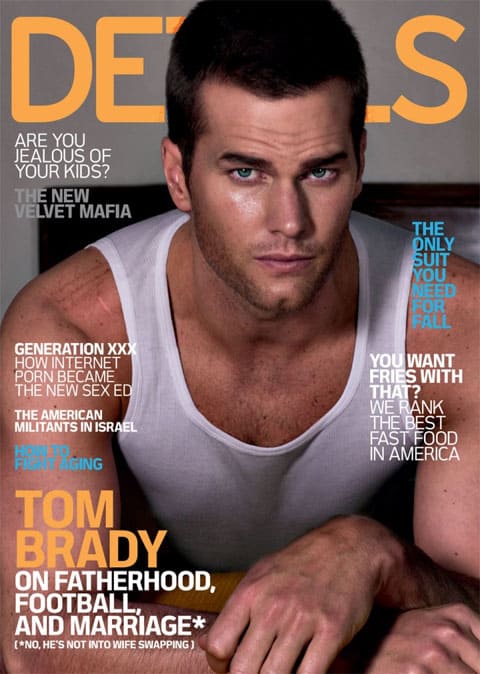 From Details September '09 cover story:
"Few would know [how tough modeling is] better than the Patriots star: he of the molten stare in the Stetson ads, he who flirted last year with becoming the new face and bulge of Calvin Klein's underwear ad campaign (but who eventually declined), he who can be seen hobnobbing at the Metropolitan Museum of Art's annual Costume Institute Gala, that beehive of fashionistas, with Gisele on his arm. With his cleft-chinned, lantern-jawed, comic-book-hero face and dandyish flair for style, Brady is no stranger to the modeling life, to the tinsel of high fashion. Sure, Peyton Manning gets his picture snapped once in a while, but God forbid anyone ask him to flash his bedroom eyes. No, Tom Brady owns this particular overlap of football and fashion, of athletics and aesthetics (or co-owns it, anyway, with David Beckham). So we trust him. He knows."
More shots, AFTER THE JUMP...