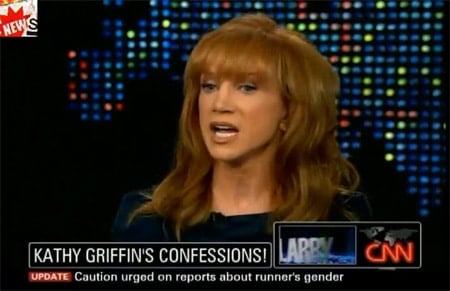 Kathy Griffin appeared on Larry King Live last night. Griffin talked about gay marriage, her participation in the NoH8 campaign, joked about straight marriage, and explained to Larry why the gays love her:
"You know, the gays and I, we work harder than the next guy. We have that in common."
Watch, AFTER THE JUMP...
Full appearance, in three segments: