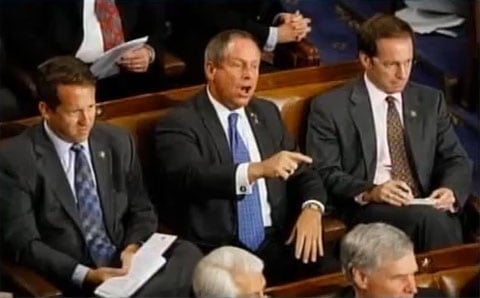 South Carolina GOP Rep. Joe Wilson issued an apology last night for shouting "You lie" at Obama during a joint session of Congress convened to hear a speech on health care by the President.
Said Wilson: "This evening I let my emotions get the best of me when listening to the President's remarks regarding the coverage of illegal immigrants in the health care bill. While I disagree with the President's statement, my comments were inappropriate and regrettable. I extend sincere apologies to the President for this lack of civility."
Rachel Maddow has the report, AFTER THE JUMP...