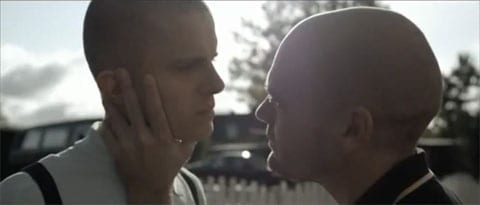 Brotherhood, a Danish film about a gay neo-Nazi romance, has won the Rome Film Festival:
"The winning movie, 'Brotherhood,' takes a hard look at the neo-Nazi group that the leading character, Lars, joins after leaving the army. The group carries out raids on homosexuals, but Lars and his mentor in the group, Jimmy, begin a love affair that they try to keep secret. 'Brotherhood' is the first feature film by Nicolo Donato, a 35-year-old who previously worked as a fashion photographer. The jury handing out the awards was headed by Oscar-winning director Milos Forman."
Watch the trailer, AFTER THE JUMP...