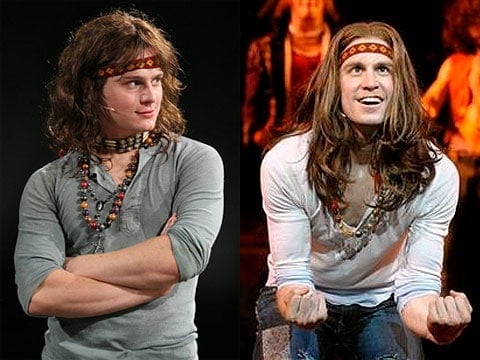 If you believe what you read in Page Six:
"Jonathan Groff, who was nominated for a Tony for his work in 'Spring Awakening,' has been dating 'Hair' star Gavin Creel, a source tells Page Six. Incidentally, Creel, who plays Claude in the musical, took over the role from Groff, who initially starred in the revival when it opened last year. Groff will also soon appear in a guest run on Fox's 'Glee.' Reps for the actors didn't get back to us."
Groff also appeared in Hair (above) in Central Park before it made its way to Broadway. Here's our interview with Creel at the National Equality March, if you missed it.