Donal Og Cusack, a legendary Irish goalkeeper in the Gaelic sport of hurling, has come out of the closet in a new biography, the Belfast Telegraph reports: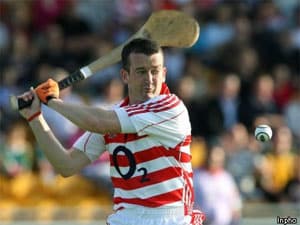 "The player has lifted the lid off his bisexual past in a candid story of his life that makes him the first ever senior GAA star to publicly declare his homosexuality. The Cork hurler from the small village of Cloyne is a legend in GAA circles after winning three All-Ireland finals. Yet in what may shock the sporting establishment, he admits to sleeping with both women and men before accepting his sexuality as a gay man in his autobiography Come What May published by Penguin Ireland and due out this month. In an honest and down-to-earth account of his life as one of the GAA's most high-profile players, he reveals how he tried to date women as a young man even though he knew from the age of 13 or 14 'that I was a bit different'. 'I tried to go out with women to make sure, to see what kind of feeling it gave me,' he writes.' I went out with nice women and good women, but sure, I still knew. I wanted something else. I get more out of men. I just do. Always have. I know I am different but just in this way. Whatever you may feel about me or who I am, I've always been at peace with it,' he said."
Watch a clip of a hurling match, AFTER THE JUMP...