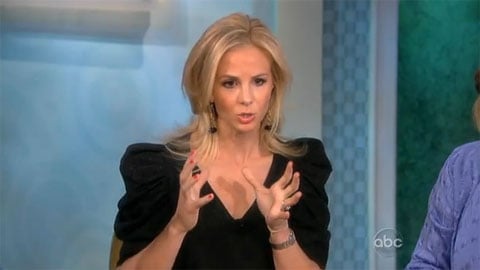 The ladies of The View chatted about Adam Lambert's controversial performance at the American Music Awards, which drew 1,500 complaints.
Seethed Elisabeth Hasselbeck, who was apparently hitting the speed dial button to ABC on Sunday night: "It seemed to be a sexual aggression that came across in the performance. Now, does anyone know what song he sang? Does anyone remember what he sounded like? Because, let me tell you this. This is the mistake Adam Lambert will make time and time again. We will not remember him as a performer or someone with a voice if he continues to do things like this. So smarten up, and sing."
Watch, AFTER THE JUMP...