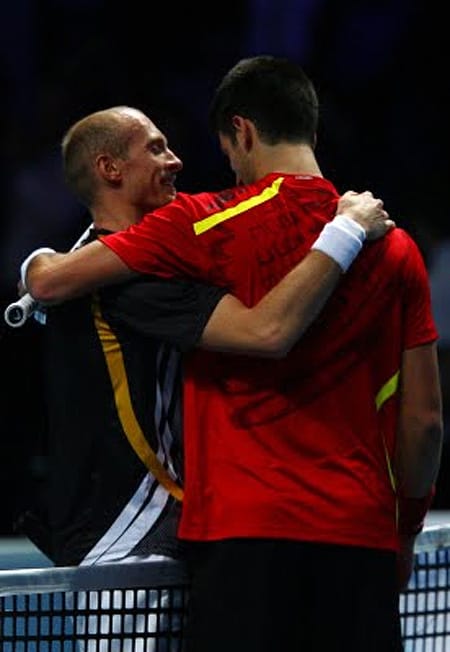 All tennis matches should conclude like the one between Novak Djokovic and Nikolay Davydenko at London's O2 Arena yesterday.
Down the Line writes: "The Serb continued his winning ways edging out Kolya 3-6, 6-4, 7-5 and earning his 11th straight win. It was match full of long, intense rallies but Nole's confidence pushed him past the finish line as the Russian offered up errors in the crucial moments of the final set.
Afterwards the pair met at the net and exchanged shirts to commemorate their battle – and to entertain us of course."