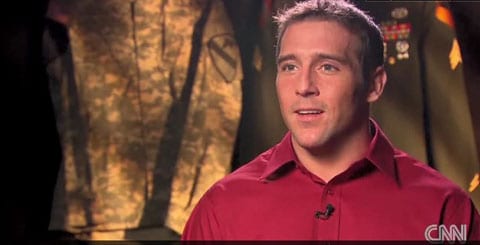 Darren Manzella talks about his tours of Iraq, coming out, and 'Don't Ask, Don't Tell' in this new video interview from CNN.
Says Manzella: "After returning from my first deployment in Iraq, after seeing death and violence, losing friends and comrades, it really made me look over my life...I looked at some issues I had always had trouble with. I had debated, 'Am I gay?'"
You may remember Manzella's interview with 60 Minutes, after which he was discharged under DADT.
Watch, AFTER THE JUMP...