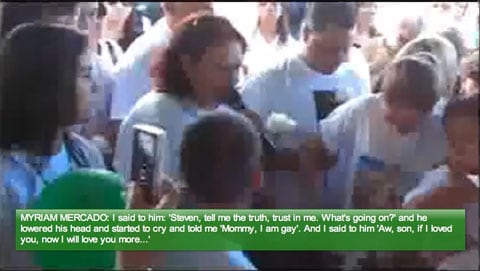 Footage from the funeral of gay 19-year-old Jorge Steven Lopez Mercado whose  decapitated, dismembered, and partially charred body was found by the side of a road in Puerto Rico two weeks ago. The police investigator suggested that he deserved what he got because of the "type of lifestyle" he was leading.
Certainly, a family who accepts us for who we are is something to be very thankful for. Unfortunately, Jorge wasn't given the chance to be able to enjoy that. Devastating.
Watch, AFTER THE JUMP...