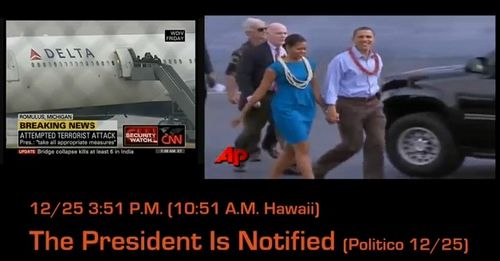 This is what the Cheneys do in their spare time. Liz Cheney's group, 'Keep America Safe', put together this 24-style video about Obama's allegedly lax approach to the recent Delta terrorist incident.
Of course they conveniently ignore the fact that it took Bush even longer to make public comment on shoe-bomber Richard Reid.
Watch, AFTER THE JUMP...