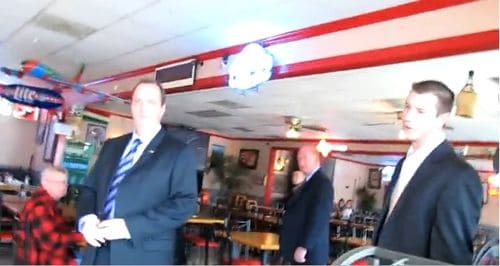 George H.W. Bush was heckled while dining at a restaurant in Houston.
Writes the heckler on YouTube: "As if a restaurant's shrine to a mass murderer and featured menu items in the name of the diabolical traitor to America weren't enough, George Bush Sr. himself arrived when I was eating lunch with friends. Although I'm aware of many of his countless crimes against humanity, my mind went blank when it came to speaking out. It's a wonderful thought for me to imagine these killers being scolded each and every time they appear in public."
Watch, AFTER THE JUMP...
(via joe.my.god)
Longer version: