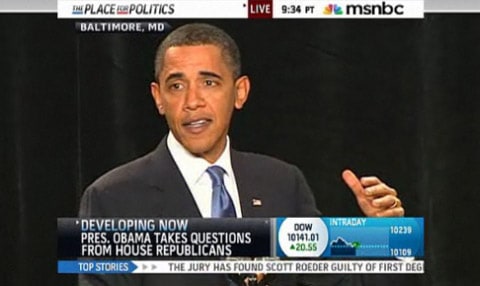 Here's the full video of Obama's meeting with House Republicans yesterday in Baltimore:
"Mr. Obama visited the House Republican retreat here in an attempt to break through the partisan logjam that has helped stall his legislative agenda. What ensued was a remarkable encounter in which a president spoke to an essentially hostile crowd for an hour and half, sparring with the leadership of the opposition party in a way that is rarely seen in carefully scripted American politics."
Watch, AFTER THE JUMP...
Visit msnbc.com for breaking news, world news, and news about the economy