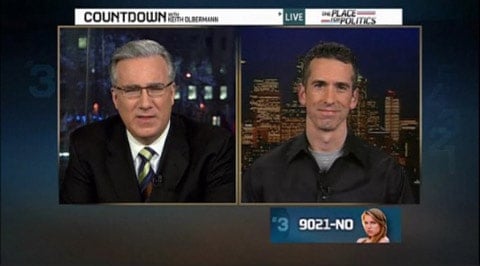 Dan Savage appeared on Countdown with Keith Olbermann last night to discuss Miss Beverly Hills 2010 and her remarks that gays should know they'll be put to death because it says so in the Bible.
They also discuss Ashley's predilection for plastic surgery, her fraudulent claim to the title, and everything else surrounding this fresh pageant controversy.
Watch, AFTER THE JUMP...
Visit msnbc.com for breaking news, world news, and news about the economy