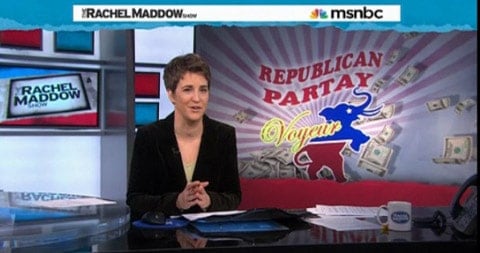 Rachel Maddow takes a look at the GOP expense reports detailing a Republican consultant's trip to the strip club Voyeur, where women put on 'lesbian' bondage sex acts, and the party's pushback that chairman Michael Steele didn't personally attend the show.
Watch, AFTER THE JUMP...
In related news, the staffer has been fired.
Visit msnbc.com for breaking news, world news, and news about the economy