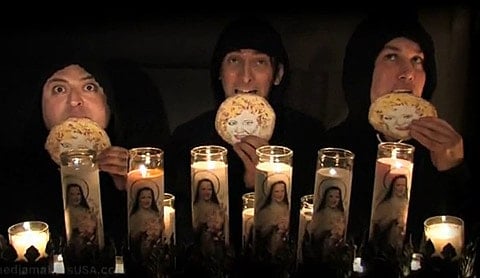 The St. Olaf Glee Club (comprised of Frank DeCaro, Fredrick Ford and Jim Colucci) offer a special tribute featuring some of White's best zingers (though I wish you could hear them better).
Still, some excellent work to contribute to the current surge in Betty White-mania.
Watch "Betty White Lines", AFTER THE JUMP...