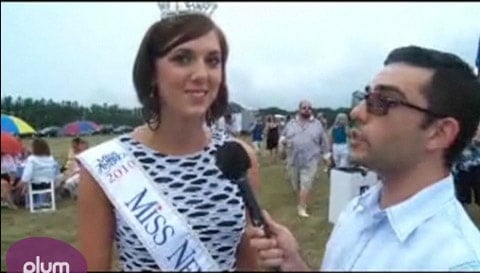 Miss New York 2010 Claire Buffie is the first Miss America contestant in the 90-year history of the pageant to run on a gay rights platform. Plum TV caught up with Buffie at the Empire State Pride Agenda's annual Hampton's Tea Dance.
Says Buffie: "I fell like gay rights are the civil rights movement of my generation, and I think it's really important to have straight ally support because any time you want to effect a change with a minority you have to have support from the majority, and I'm that voice now...My older sister Sarah is a lesbian, but in addition to her, I grew up in the performing arts. So many of my friends are LGBT, and it's my duty as a straight ally to represent them."
Watch, AFTER THE JUMP...