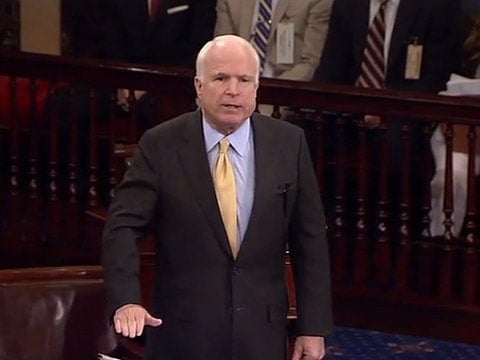 Senator John McCain (R-AZ) obstructed Senator Carl Levin's (D-MI) attempts to schedule floor debate on the Defense Authorization bill for when the Senate returns from its one month recess, because he's angry that last year hate crimes was attached to the bill, and this year "Don't Ask, Don't Tell" is attached.
Those gays!
"Filled up the tree! Filled up the tree!"
Watch, AFTER THE JUMP...