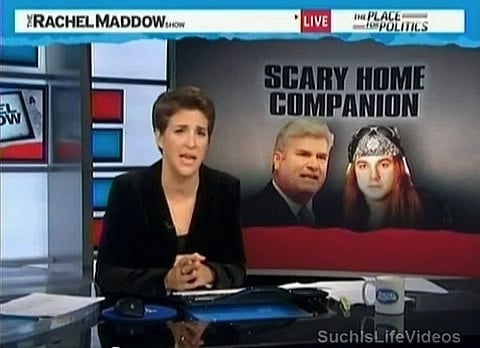 Rachel Maddow takes a closer look at the boycott of Target over anti-gay far right candidate Tom Emmer, and Emmer's donations to You Can Run But You Cannot Hide, a Christian ministry fronted by the band Junkyard Prophets. You Can Run delivers its rock evangelism to public schools in the midwest, and Junkyard Prophets supports Muslim ideology calling for executions of homosexuals.
Says Emmer of You Can Run: "These are nice people."
Watch, AFTER THE JUMP...