Atlanta police broke the law and violated civil rights when it raided the Atlanta Eagle gay bar one year ago, a Citizen Review Board has ruled.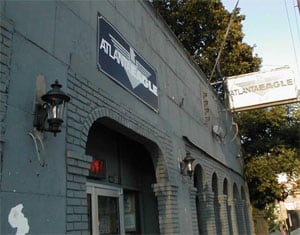 WABE reports:
"The Citizen Review Board considered two different issues for each of the 24 Atlanta police officers who were part of the raid on the Atlanta Eagle. The first involved charges of false imprisonment. The board found officers had no legal right to search, detain, and run criminal database checks on the 60+ patrons, because none were suspected of any crime. The second issue, abusive language, wasn't so easy. Although both CRB investigators and the board agreed officers likely used abusive and homophobic language, they couldn't identify responsible officers. The board, unwillingly, agreed not to sustain those charges. Because the maximum penalty is a three-day suspension, the board tabled disciplinary action. Members want tougher sanctions."
Watch a news report and interviews with victims of the raid about the ruling, AFTER THE JUMP...