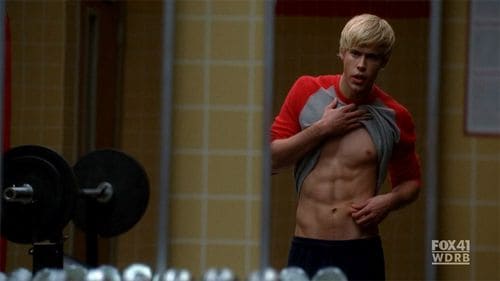 If you aren't a fan of Rocky Horror, there was also a smorgasbord of male flesh (Gleefcake?) to look at in last night's Glee. Gawker has a wrap-up of the episode here, with clips. Vanity Fair has a re-cap too.
What's you all think of the episode?
Check out Sue's Corner, AFTER THE JUMP...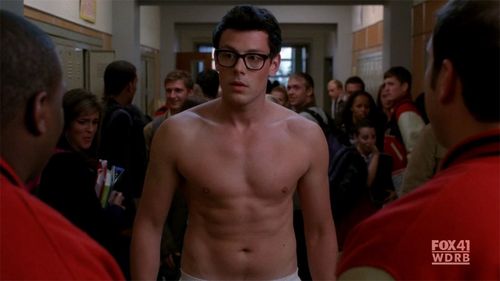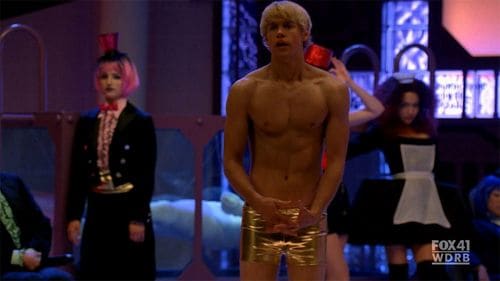 (cap source)