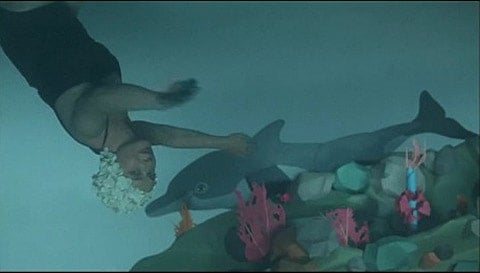 Those who are fans of Isabella Rossellini's "Green Porno" and "Seduce Me" shorts for the Sundance Channel will not be disappointed by her latest entries in the latter series.
Check out her new "Seduce Me" short on dolphins (possibly NSFW?) from which you may learn a lot about blowholes, AFTER THE JUMP...
VF has an interview with Rossellini about the shorts.