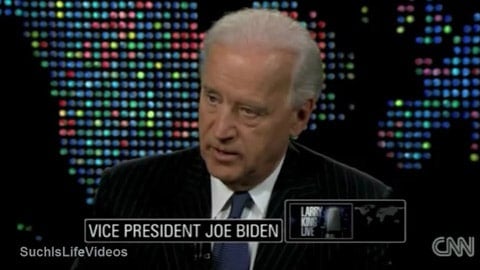 Vice President Joe Biden told Larry King last night that the President's Department of Justice has an obligation to defend 'DADT' and that's why they have been doing so, but he'd like to see it repealed.
Biden also responds to Senators hesitant about expressing support for repeal until the Pentagon's report is out, telling Larry it's coming soon, as is action in the Senate.
"As my grandpop used to say, for the grace of God and the good will of neighbors there will be confluence of the two."
Watch, AFTER THE JUMP...