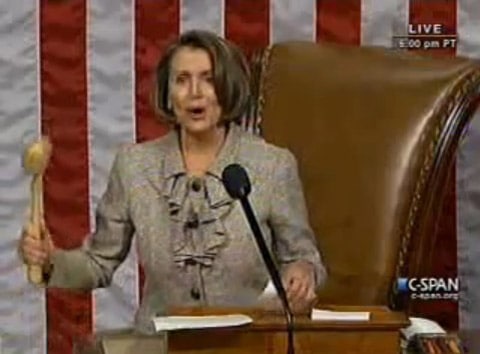 Last night, the House passed the DREAM Act, a piece of legislation that provides a path of citizenship for children of immigrants through college or military service, by a vote of 216-198.
The bill's fate is much less clear in the Senate, where lawmakers are blocking legislation over a spending bill and tax cuts.
Watch Pelosi bang the gavel and a speech before the vote by Rep. Howard Berman (D-CA), AFTER THE JUMP...