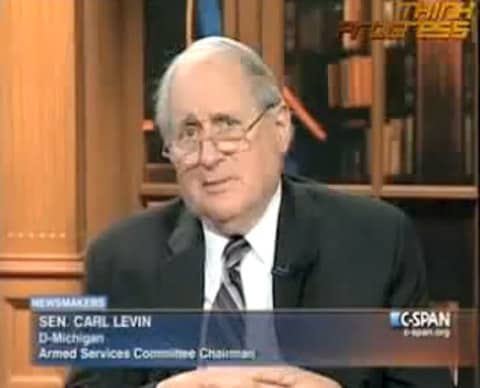 Senator Carl Levin says he's willing to stay in session if necessary to pass 'DADT' and other measures but laments that he doesn't see that kind of motivation from the President:
"The way I think the President needs to fight is to say that he is going to use all of the power he has of a bully pulpit and urge the Senate to stay in, right up to New Years….that's the problem that I don't see that kind of a willingness to fight that hard, where he will take that kind of a position and that's what's necessary. The Senate and the House, these are tests of wills."
Watch, AFTER THE JUMP...