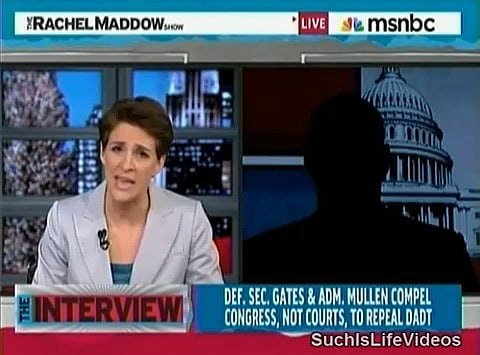 Rachel Maddow last night interviewed JD Smith, the co-director of Outserve, the underground group of actively-serving gay and lesbian service members about why the group was formed, its purpose, and the 'DADT' Pentagon report.
She also summed up the day's activities in the Senate Armed Services Committee.
Watch, AFTER THE JUMP...
TUNE IN to TOWLEROAD at 9AM for PART 2 of the SENATE HEARINGS - LIVE