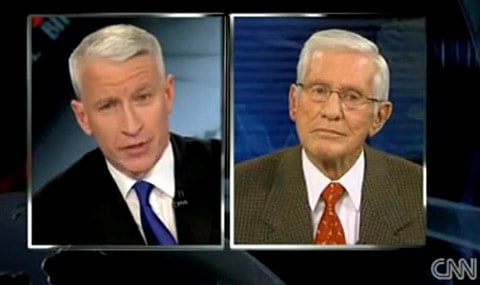 Texas State Rep. and birther Leo Berman gets owned by Anderson Cooper.
TPM writes: "Earlier this month, Berman introduced a bill in the Texas House that would 'require any candidate for president or vice president of the United States to show his or her birth certificate to the Texas secretary of state,' because, as Berman put it, 'we have a president whom the American people don't know whether he was born in Kenya or some other place.'"
Watch, AFTER THE JUMP...