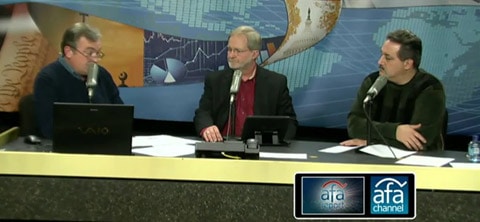 The American Family Association weighs in on the lewd Navy video controversy, blames it on the repeal of 'DADT', and worries that it might stop hateful language against gay people.
"Is it an indication that if any body dares say anything negative about homosexuality, or homosexuals, that it's going to be made public very quickly, and those individuals, who dare say anything about homosexuality in a negative way, are going to be outed themselves?"
Watch, AFTER THE JUMP...
(via good as you)