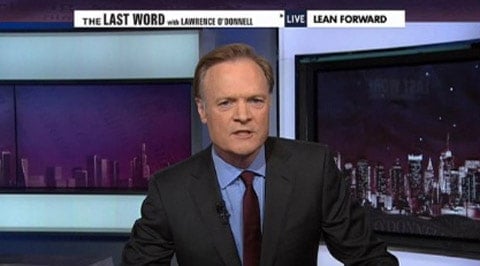 The cool-tempered Lawrence O'Donnell gets about as heated up as I've seen him in this satisfying rip on FOX News and Bill O'Reilly.
Says O'Donnell: 
"Here's what I see when I look at Bill O'Reilly. A very, very, very rich man who has grown phenomenally rich by playing a character on TV that the most gullible audience in the history of television falls for…"
Watch, AFTER THE JUMP...
Visit msnbc.com for breaking news, world news, and news about the economy