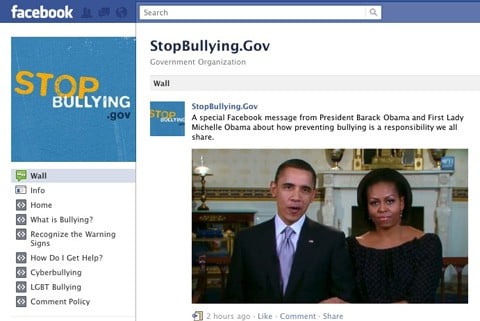 The President and First Lady have recorded a Facebook message in advance of an anti-bullying conference which includes teachers, students, and community leaders, at the White House tomorrow.
WhiteHouse.gov/live plans to have live video throughout the day, as well as online chats. They're taking questions for one of them  HERE. You can also RSVP for a "Facebook live" chat and you can HERE. Learn more at StopBullying.gov.
Watch the clip, AFTER THE JUMP...