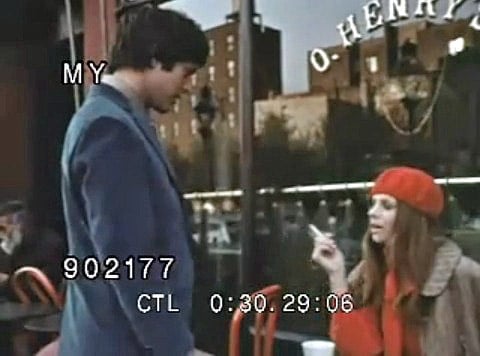 Here's a genius vintage clip about NYC's Greenwich Village unearthed by Gothamist with an even more genius narration:
"With the chores complete, it's time for a few relaxing moments in one of the many popular sidewalk cafes. Free from conservative business attire, the modern villager finds comfort in cotton corduroy, the fabric woven for the 'now' generation."
Watch, AFTER THE JUMP...