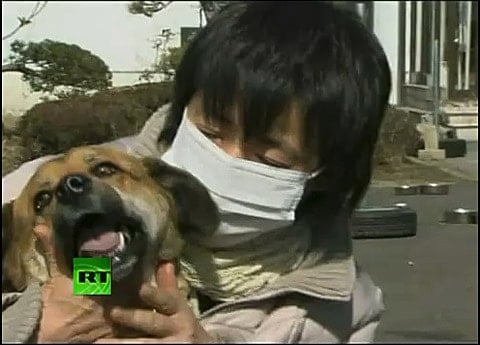 Ban, a dog which was rescued last week atop debris in the Pacific Ocean three weeks after the tsunami hit northern Japan, has been reunited with its owner.
"After watching a TV news report on the rescue, the owner of the female dog visited the animal care center where she was being looked after, to take her back. 'We'll never let go of her,' the owner was quoted as saying by a center official, while the dog happily wagged her tail when the owner appeared."
Watch the reunion, AFTER THE JUMP...