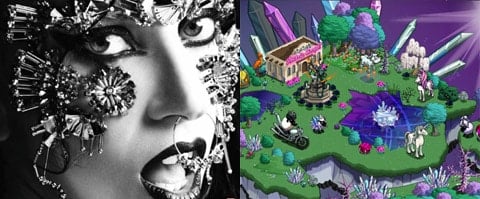 Lady Gaga released yet another track from her Born This Way album last night in a special area of the Zynga videogame FarmVille called GagaVille. The area features crystals, unicorns, and sheep on motorcycles.
FarmVille has more than 46 million active users.
Listen to "Marry the Night", AFTER THE JUMP...