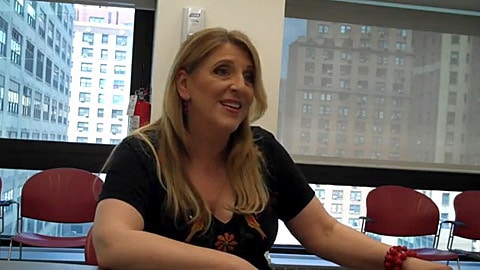 Over the weekend, Steve wrote about Lisa Lampanelli's vow to donate $1,000 to the Gay Men's Health Crisis for each Westboro Baptist Church member who showed up to picket her show in Topeka (44 did).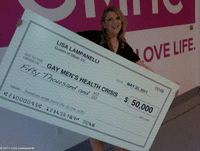 So, Lampanelli donated $50,000 to the GMHC, Punchline magazine reports:
As you can notice on the check, Lisa forgot to sign the thing! So, before she left she did just that– and our reporter on the ground, Billy Procida says she also drew a penis next to the Church's name in the "memo" section– you know, just in case it wasn't 100 percent clear she hates them.
Photos here.
Watch an interview she did following the donation with Punchline, AFTER THE JUMP...