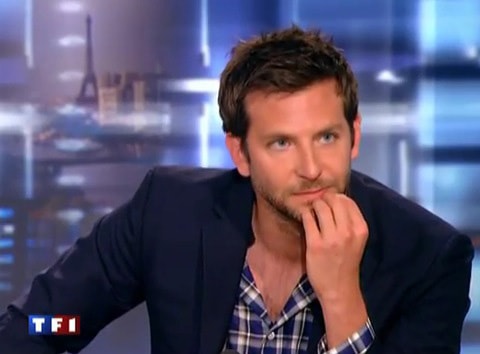 In a new Esquire cover story, Bradley Cooper vividly remembers a gay sex scene he had with Michael Ian Black in the 2001 cult film Wet Hot American Summer: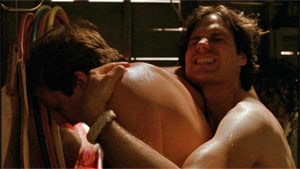 [In Wet Hot American Summer] there is a scene in an equipment shack where Cooper has sex with Michael Ian Black.
"I remember saying," says Cooper, "'What if we wear tube socks, and I'll go up on the wall, and you'll come from behind me.' And I said in the scene, 'Say my name,' and Michael says, 'Ben!' And I say, 'No! Say my Christian name,' and he whispers, 'Benjamin,' and that's when I came."
In related news, an incredibly sexy clip of Cooper speaking French in an interview promoting The Hangover, Part Two has been circulating.
Watch it, AFTER THE JUMP...