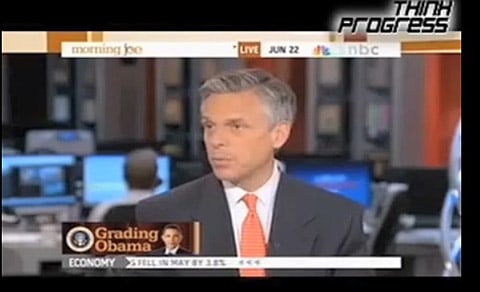 This morning on Morning Joe, Jon Huntsman was asked to clarify his thoughts about same-sex marriage and civil unions, which he discussed yesterday at the launch of his 2012 presidential campaign.
Said Huntsman: "I think redefining marriage is something that would be impossible and it's something I would not be in favor of. But I believe, just subordinate to marriage we have not done an adequate job in the area of equality and reciprocal beneficiary rights. I've spoken out about that, my support of civil unions, some people like it, some people don't."
Watch, AFTER THE JUMP...