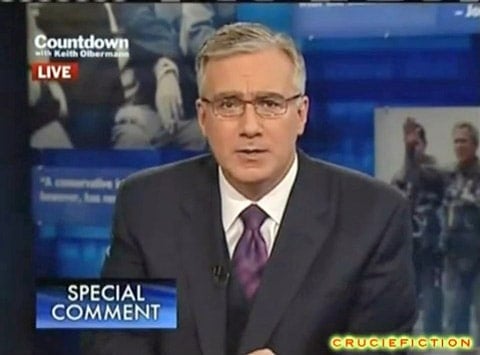 As you can see, Keith Olbermann's new Countdown on Current TV which debuted last night, looks and feels much like his old Countdown. Here are a few moments from the show, including his "Special Comment" in which he discusses the new program, which he calls "the last line of defense."
Countdown is weeknights at 8 pm on Current.
Watch, AFTER THE JUMP...