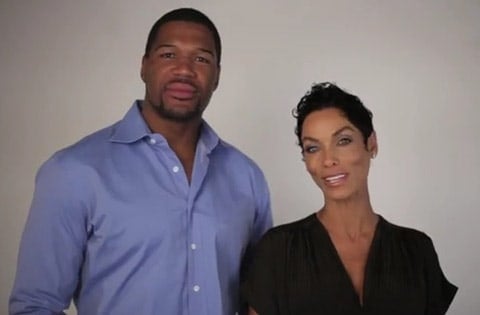 Former New York Giant defensive end Michael Strahan and his fiancée Nicole Murphy speak out in the latest clip from New Yorkers for Marriage Equality:
Writes HRC's Brian Ellner: "Michael Strahan is part of an ever growing list of professional athletes speaking out for marriage equality.  There are a lot of tough New Yorkers, but none tougher than Michael Strahan, one of the most feared and accomplished defensive ends in history. He's our Super Bowl champion for New Yorkers for Marriage.  We are honored that he and his fiancée Nicole, would join us in this historic fight for fairness.  A vote could happen any day now, and we need all New Yorkers to let their voices be heard in support of marriage equality."
Watch, AFTER THE JUMP...