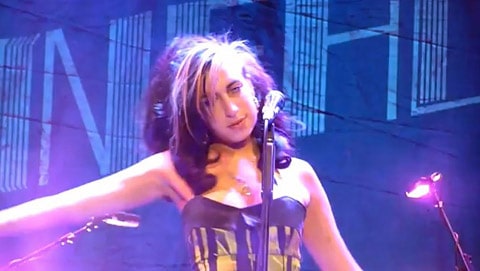 Amy Winehouse gave a concert in Belgrade over the weekend. Actually, more like slurred on stage, stumbled, forgot lyrics, and had to, at one point, get support to stand up from a back-up musician.
This was Winehouse's "comeback" performance. She was eventually booed off the stage, Radar reports. The singer canceled several subsequent shows, but wants payment for the mess you'll see below.
Watch, AFTER THE JUMP...