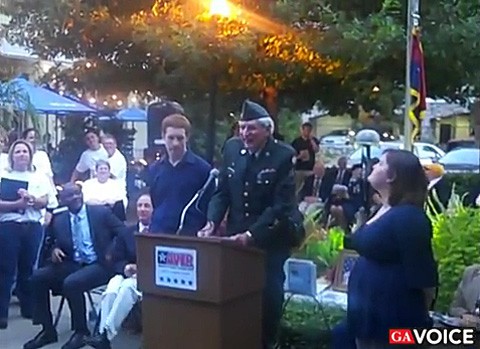 Jack Strouss, an 88-year-old gay World War II veteran, reflects on the end of 'Don't Ask, Don't Tell' at a ceremony in Atlanta's Piedmont Park organized by the American Veterans for Equal Rights.
Says Strouss: I actually never thought I'd live long enough to this day, but here it is, and in a firm voice, I would just like to say, about 'Don't Ask, Don't Tell', good riddance!"
Watch his touching speech, AFTER THE JUMP...